Honors Chemistry with Labs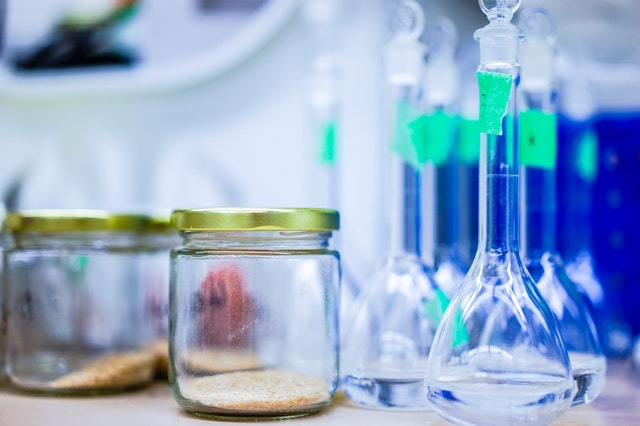 Honors Chemistry with Labs
Instructor: Ms. Seray
Please review the course details below
COURSE SCHEDULE:
REGISTRATIONS NOW OPEN - Classes start Sept 2, 2019 and end May 1, 2020.
No classes:
· Thanksgiving Break: November 25 - December 1, 2019
· Winter Break: December 16, 2019 - January 19, 2020
· Spring Break: March 9 - 15, 2020
COURSE DESCRIPTION:
This course is designed for students who exhibit an enthusiasm for chemistry. The principles covered in the course enable students to think more critically about current issues related to science and technology. Students will participate in labs and be challenged to partake in a deeper exploration of the physical and chemical properties of matter at an atomic level, to analyze and predict chemical reactions, and to gain an understanding of the scientific laws that govern our everyday lives. Specific topics covered are as follows: the classification and structure of matter, ratio and proportion of chemical reactions, acid-base chemistry, kinetics, physical chemistry, thermodynamics, electrochemistry, and organic chemistry.
This course requires a study commitment, outside of instruction time, of approximately 5 hours per week.
Lab Component
A lab kit will need to be purchased separately to satisfy the lab requirements of this course.
The lab kit (which includes a lab manual) can be purchased directly from our vendor by clicking here.
COURSE OBJECTIVES
Understand the classification and structure of matter

Use the periodic table as a tool to explain and predict the properties of elements

Understand the ratio and proportion of chemical reactions

Balance chemical equations in accordance with the Law of Conservation of Mass

Identify and balance redox equations

Relate the unit of a mole to the mass and volume of an element or a compound

Observe the changes in temperature, pressure, and volume of gasses

Describe how atoms and molecules can gain or lose energy only in discrete amounts

Learn the historical development of scientific theories and ideas in Chemistry

Understand and demonstrate the process of scientific thinking

Complete and submit lab reports

Complete weekly pre-recorded lectures

Participate in interactive online student forums

Deliver assessments and/or assignments in a timely manner
PREREQUISITES AND RECOMMENDATIONS:
This course is recommended for students 13 years of age or above.

Students should have taken or should concurrently be taking Algebra II.
REQUIRED TEXTBOOKS/RESOURCES:
Flowers, P., Theopold, K., et al. Chemistry. 1st edition. Openstax.

[This free online textbook can be downloaded by clicking here.]

Binder with loose leaf paper, pen/pencil, and eraser
ABOUT THE INSTRUCTOR
Seray pursued her interest in science by becoming a pharmacist and practicing in various clinical settings. During her studies, her strong academic standing and innovative community health projects, conferred her the coveted "Pharmacy Student of the Year" award. After graduating, she continued to serve her community and became finalist for "Pharmacist of the Year." For the past few years, Ms. Seray has taught science to students in the homeschooling community worldwide. Read more.